Nathan Daems is a Brussels based musician who is proficient in the nuances of jazz and has knowledge and experience in several "oriental" genres. He is driven by the longing to dive into the emotional depth of Balkan music, middle eastern & Indian music. Today he excels in combining esoteric oriental vocabulary & melancholy with the improvisational earthbound power of afro grooves and jazz.
---
Composition for bands & sound tracks, band leader & side man, studio work.
Knowledge of repertoire and/or improvisation skills in the following genres: Jazz, several Balkan (& Turkish) gipsy styles, classical Turkish music, North Indian classical music, Greek Rembetiko, reggae-dub-ska, Ethio-jazz, afrobeat, Brazilian & West African voodoo rhythms, Jazz Manouche, maloya (from Réunion Island), rock and hints of Arabic & Kurdish music.

Soprano saxophone
Alto saxophone
Tenor saxophone
Baritone saxophone
western classical flute 
Turkish-Bulgarian kaval flute
Turkish ney flute
Ethiopian washint flute
Nyahbingi (Jamaican percussion)
MicroKorg synthesizer & effects
---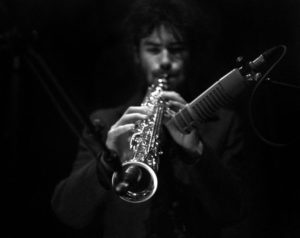 Collaborations with Bojan Z, Tcha Limberger, National Orchestra of Belgium, Brussels Philharmonic, The Gaslamp Killer, Alain Pérez (bass player Paco De Lucia), Warhaus, Lander Gyselinck (STUFF), Smokey Hormel (guitar player of Tom Waits, Johnny Cash,…), Stef-Kamil Karlens (dEUS), Lady Lynn, Myrddin, Dirk Brossé, Madhup Mudgal, Marko Markovic, Aynur Dogan, Dick Van Der Harst, Sylvie Kreusch, Pantelis Stoikos, etc.
Nathan Daems begins living with music at the age of two, when his mother and him play the violin together following the Suzuki method. At the age of ten, he chooses his instrument, the alto saxophone. However, the teacher and the teaching system in Belgium leave his musical hunger dissatisfied and at one point he is fed up playing the saxophone. But his obsession with music cannot be harmed and he turns to studying classical & electric guitar giving rise to his first band, playing rock music. In the beginning of his twenties he rediscovers the saxophone and now that he can pursue his tastes and talents in a self-determined way, his live career immediately begins to blossom.
After having played in reggae and afro bands and after five years of intensive study at the Ghent Conservatory, he plays soprano, alto, tenor & baritone saxophone, flute & he composes. The following ten years many travels to the East follow, in search of the best music teachers that the East can offer: Nedyalko Nedyalkov, Omer Erdoğdular, Christos Barbas, Evgenios Voulgaris, Sinan Celik, Ufuk Simsek, Sandip Banerjee, Pantelis Stoikos, Moufadhel Adhoum, Senih Ündeğer, Ross Daly,… Jazz he learned from countless teachers, to name a few: Bart Defoort, Dieter Limbourg, Frank Vaganée, Bert Joris, Pierre Vaiana, …
After his first jazz band, the Nathan Daems Quintet, he initiates BLACK FLOWER, a project that gained international reputation with its first album – Abyssinia Afterlife. Black Flower (Ethio Groove/Ethio Jazz). This is the band where Nathan`s compositions found their true home. Among their faithful admirers are The Gaslamp Killer, LEFTO and  Gilles Peterson (BBC) who has praised the band and their releases several times as "brilliant" on his weekly BBC radio show. Black Flower has been since its first album in high rotation on FIP radio (all French speaking countries).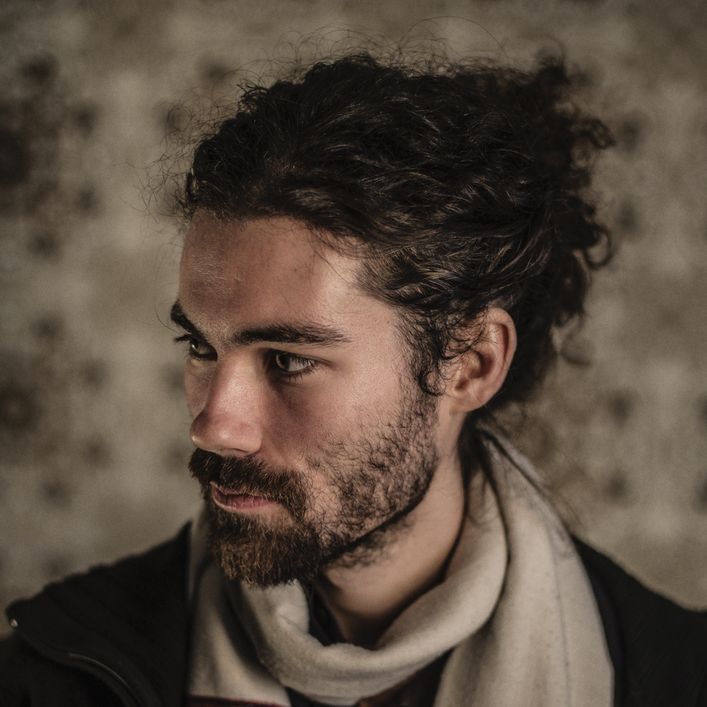 Nathan's second main project is Echoes of Zoo, animal inspired psychedelic jazz with heavy sufi grooves and voodoo rhythms from Brazil and West Africa.
Composition is certainly one of Nathan`s favorite disciplines. When an idea takes hold of him, it won`t let go anymore until it is developed and written out, and played and arranged in the specific group that it is meant for, until now twice also for movie soundtracks. Thank God it's Friday (Jan Beddegenoodts), a documentary, set in a small Palestinian village on the West Bank and the Palestinian movie Love, Theft & other Entanglements (Muayad Alayan, Berlinale film festival 2015).
As a band leader Nathan also gave birth to Bazaar d'Orient (instrumental gipsy music from the Balkans & Turkey), Collective N Trance (mystic ritual music), Village Quartet (acoustic & rural world jazz) and the Ragini Trio (Indian classical jazz trio with the breathtaking Lander Gyselinck on drums & the charismatic and exquisitely playful Marco Bardoscia on double bass). The trio became a quintet with the last album Peace the new Jazz, starring one the world's leading jazz piano players Bojan Z and Indian classical singer Sawani Mudgal. An interesting long lasting collaboration is going on with MYRDDIN, and sometimes with dancer Ana Llanes, Alain Perez (Paco de Lucia's bass player), & Alicia Carrasco (vocals).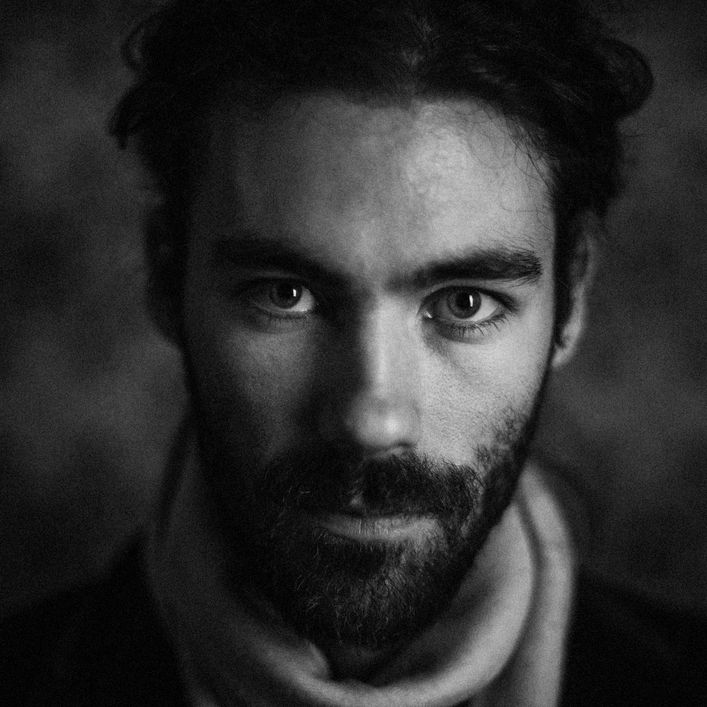 In 2015 Nathan Daems created the Karsilama Quintet (traditional music from Greece and Turkey) with the world renowned violin & guitar player & singer Tcha Limberger and with renowned musicians from Belgium (Tristan Driessens), Greece (Dimos Vougioukas) and Bulgaria (Niki Aleksandrov).
A bit later the trio Nathan, Tcha & Vilmos started. A high level improvising trio around Manouche, Sinti & Rom music, gipsy swing & Balkan music. World renowned Belgian gipsy Tcha Limberger sings & plays guitar, the Hungarian Csikos Vilmos plays double bass and Nathan tenor sax & Turkish kaval.
Meanwhile Nathan played as a regular side kick in numerous bands and projects, to name a few: Antwerp Gipsy Ska Orkestra (balkan fusion), Dijf Sanders (Indonesion Psychedelics), the cumbia band Maguaré, several projects with the eccentric genius composer Dick Van Der Harst… Nathan once was asked by two friends (Stavroz) to record a very long solo on their minimal house track, called "The Finishing". It got more then 23 millions plays on Spotify, YouTube and SoundCloud together, with literally thousands of people commenting enthusiastically on the sax playing. Nowadays more and more projects and collaborations are happening, like the trio with Asad Qizilbash (sarod) – Simon Leleux (percussion) and the trio with Manish Pingle (Indian slide guitar) and Simon Leleux. Guest appearances on numerous recordings, the story doesn't seem to be finished yet.
Nathan believes in an open mind, and in discovering musical gem stones in this age of cultural encounter and exchange. Throughout the years, his jazz education in combination with his passion for authentic Oriental roots music from the Balkans, the Middle East, India, Brazil and West Africa, gradually gave him a recognizable and ever evolving dialect and vocabulary. Several journeys and tours through the Orient leave their traces in his rich improvisations and compositions.